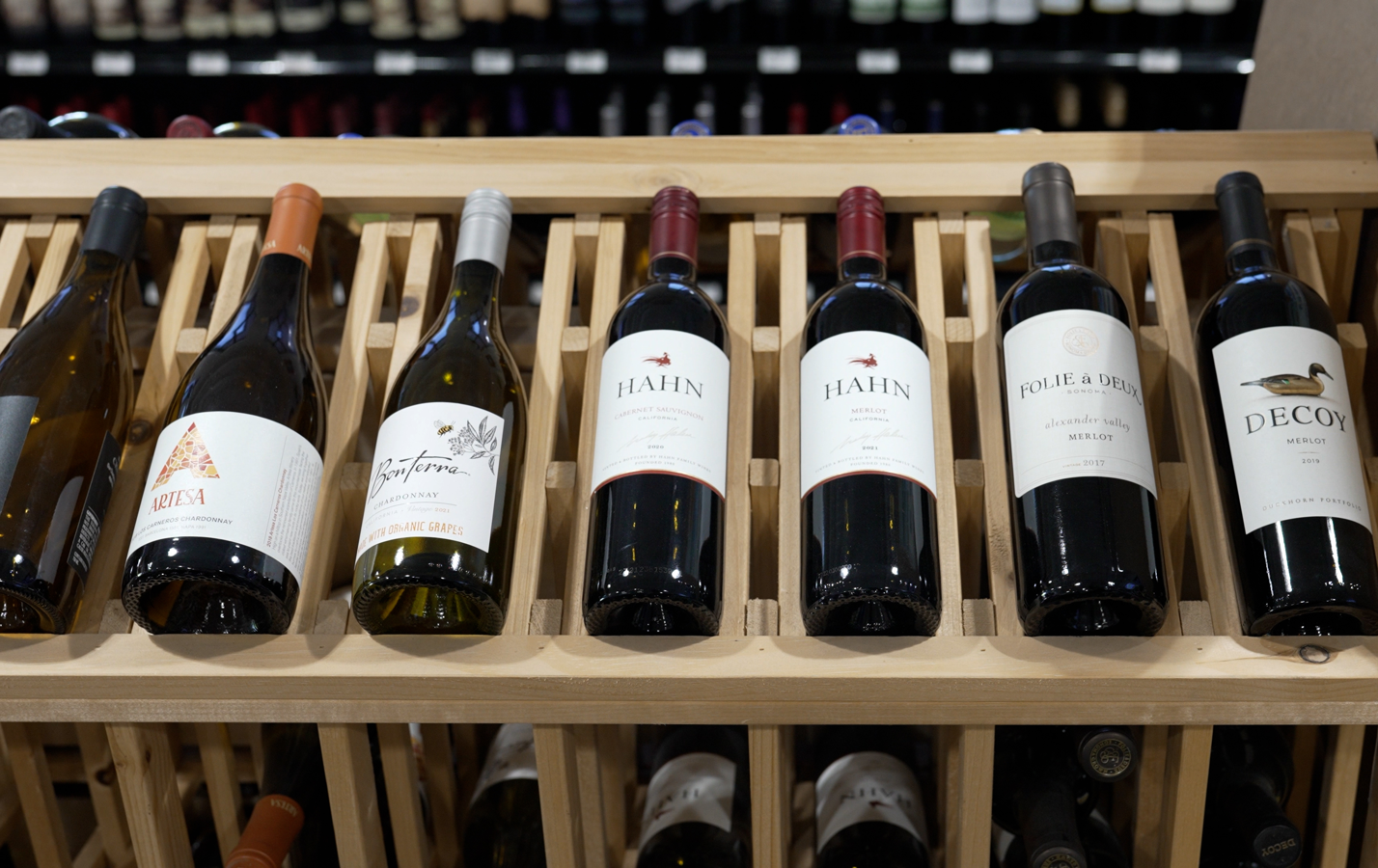 Common Cents Stores
Favorite Holiday Pairings - Take the CC Wine Challenge this Thanksgiving
Posted

Nov 9, 2023

Updated

29 days ago

(11/9/2023)
Favorite Holiday Pairings - Take the CC Wine Challenge this Thanksgiving
Thanksgiving dinner is not complete without a good bottle of wine. This traditional drink offers a range of possibilities to complement the meal's flavors. Whether you prefer boxed or bottled wine, the aim is to find the perfect match that enhances the diverse tapestry of flavors on your plate.
More than just a beverage, wine carries tradition and memories, connecting generations and bridging the gap between old and new. Sharing a bottle of wine from Common Cents Liquor Stores can open up stories and bring families and friends closer together, as they enjoy the holiday feast at the dinner table (just remember to leave Dad's prized Lay-Z Boy chair vacant, that's reserved for Dad and football games).
Preparing a perfect wine pairing for the Thanksgiving feast doesn't need to be overwhelming, we've pulled together a great pairing guide for you to consider. Achieve wine pairing greatness by trying a Chardonnay with hors d'oeuvres, a full-bodied Cabernet to stand up to bold entree flavors, a Pinot Noir to add earthiness to lighter fare, or a well-aged port to complement most traditional desserts.
Want to try something new this year? Have some fun and try a family-wide blind taste test. This offers the opportunity for some family bonding time ahead of the Thanksgiving holiday and ensures everyone on your guest list will enjoy the blends selected.
Let's jump start those creative wine pairing juices with a few of our favorite wines and what part of your meal they will pair well with.
Bota Box – Yes, we are recommending a box wine! These dark horses of the wine universe are generally inexpensive and are of great quality. Try Bota Box Chardonnay, the crisp and refreshing citrus flavors will pair well with your turkey and stuffing.
Black Box – Spice things up for your appetizer hour with Black Box Red Sangria. Serve chilled with slices of your favorite fresh fruits to kick off the evening's festivities.
Josh Cellar - Thanksgiving doesn't always need to come with a turkey! For our outside-of-the-box thinkers, Josh Cellars Cabernet Sauvignon makes a great match for protein alternatives such as roast beef!
Apothic – When it comes to choosing a wine for your Thanksgiving feast, Apothic offers a range of excellent options. However, we suggest one of our favorites: the velvety Zinfandel, which boasts a delightful hint of pepper. This wine not only complements mashed potatoes and gravy but also elevates the flavors of any stuffing dish on your table.
Menage – Looking for something special, Menage Sparkling Rose is a great option. This sparkling wine has a beautiful pink hue and a slightly sweet flavor that will be a perfect complement to desserts like pumpkin or apple pie.
Prairie Berry - These handcrafted, South Dakotan wines have won over a thousand international awards for their taste profiles and ability to match any gourmet meal. Said to be all nice and no spice, their Pumpkin Bog could not be more aesthetic for the occasion. Top your glass off with a few fresh cranberries to really impress the in-laws!
Beringer - If you are staying away from the traditions this year and opting for a chocolate or carrot cake Beringer's Zinfandel will be your match. This pick has a way of complementing those rich and sweet treats without overpowering.
Bogle - Consider a slightly sweeter red like Bogle Pinot Noir. The fruity notes of the sweeter red fit like a glove alongside cranberry sauce and sweet potatoes!
Ste Michelle - For our herbivores out there, Ste Michelle Gewürztraminer is an unexpected ally. The spiciness and sweetness of the wine will contrast nicely with vegetarian dishes such as roasted butternut squash risotto or a pasta salad. You will be amazed at how beautifully the flavors blend.
Rombauer - The Rombauer Merlot is a great choice for many dishes, too, and pairs wonderfully with maple-glazed turkey or braised short ribs. If you are serving a more formal holiday dinner, you may want to reach for a bottle of their Cabernet Sauvignon. The intense tannin structure and bold shapes of flavor will really stand up to richer dishes like creamy, buttery mashed potatoes and roasted root vegetables.
With so many more options, this article may go on forever if we continue. Ultimately, Thanksgiving is a time to sit down and enjoy catching up with friends and family, we are honored at Common Cents Liquor to be a part of your dinner table this season and wish all of you a very Happy Thanksgiving!
Be sure to follow along with more blogs to come as we continue to explore all things liquor! As always, we encourage all our Common Cents liquor store readers to please drink responsibly this Thanksgiving season. We only serve our mouthwatering wines to ages 21+.