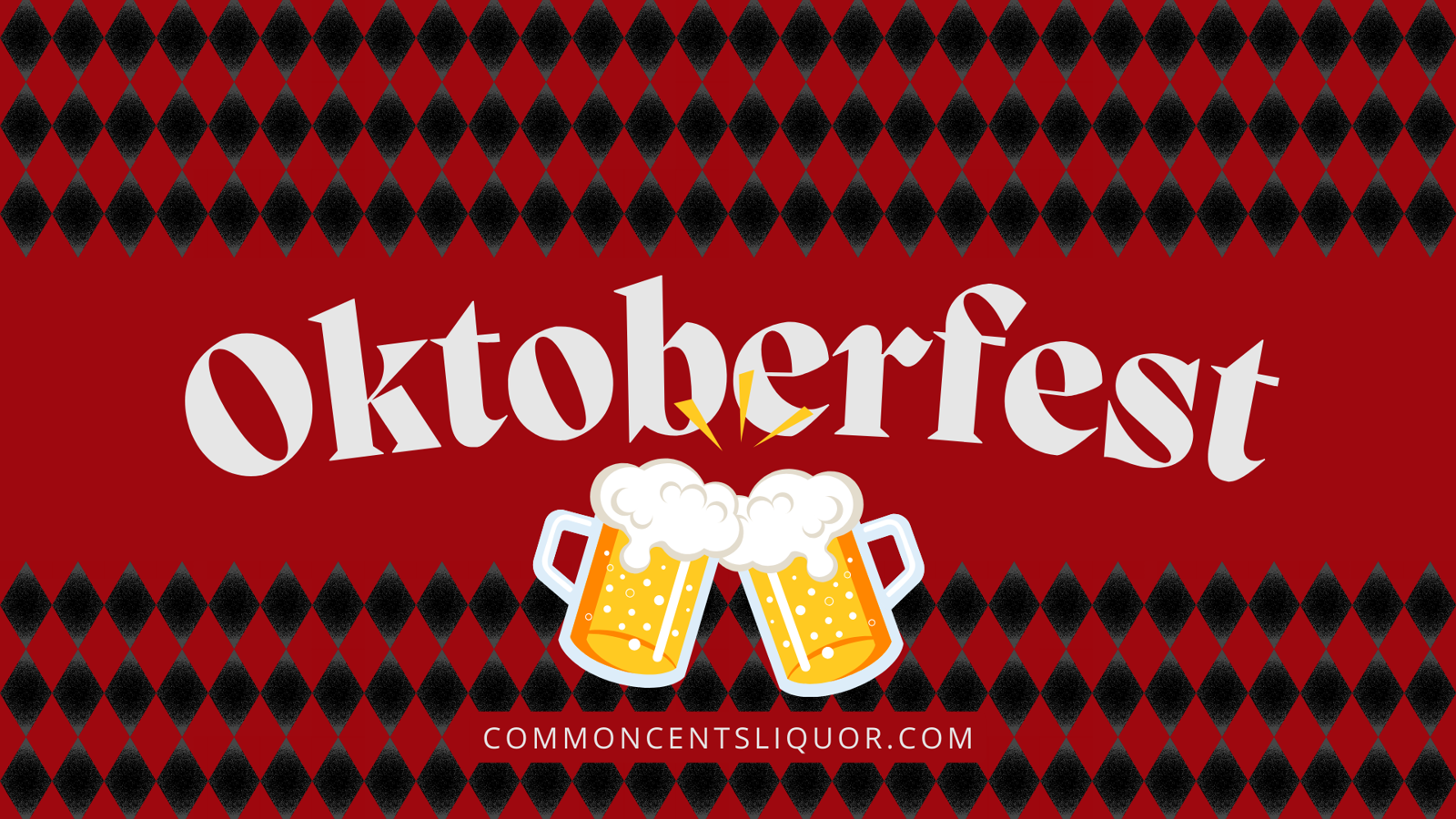 Common Cents Stores
Cheers to Oktoberfest: The Top Beers for the Ultimate Beer Lover
Posted

Oct 10, 2023

Updated

2 months ago

(10/10/2023)
Cheers to Oktoberfest: The Top Beers for the Ultimate Beer Lover
Oktoberfest is an exciting time of year for beer lovers everywhere, as it is the time when eclectic brews and traditions are celebrated. Whether you're a casual beer enthusiast or a craft beer connoisseur, Oktoberfest is a time to come together and enjoy some of the best beers around. With so many delicious options to choose from, it can be hard to pick the perfect beer. But have no fear; the team at Common Cents Liquor Store has got you covered! Here is our top 10 list of the best beers to enjoy for Octoberfest.
The History of Oktoberfest
Before we dive into the world of beer, it's important to understand the roots of Oktoberfest. Originally a celebration of a royal wedding in Munich in the early 19th century, it has since evolved into a global beer extravaganza. Despite its name, most of Oktoberfest takes place in September, with only the final week of the celebrations happening in October. This history adds an extra layer of appreciation to the beers you'll enjoy during Oktoberfest.
Traditional German Beers for Oktoberfest
When it comes to Oktoberfest, German beers deserve center stage. We recommend exploring classic German styles like Märzen and Dunkel along with Oktoberfest-specific creations like Sam Adam's annual offerings. These brews offer a rich, malty flavor profile that perfectly complements the crisp autumn air. They are a nod to the very origins of this beer celebration. Of course, no Oktoberfest recommendation list would be complete without mentioning Radlers. These concoctions are half beer and half lemonade and have become a staple of the celebration in recent years.
European Beers to Try During Oktoberfest
While German beers steal the show, don't miss out on the opportunity to sample other European brews. Belgian Trappist ales, Czech Pilsners, and English bitters can provide a diverse range of flavors that will enhance your Oktoberfest experience.
American Craft Beers That Capture the Spirit of Oktoberfest
The craft beer scene in the United States continues to boom, and American brewers have put their own spin on Oktoberfest beers. When it comes to locals sharing their take on Märzen and Oktoberfest lagers, there really are no bad options! Make keep an eye out for American twists on classic German offerings like hefe or dunkelweizen. These often feature creative twists that cater to the diverse palate of beer lovers.
Unique and Flavorful Beers from Around the World
For the adventurous beer connoisseur, Oktoberfest is a chance to explore unique and exotic flavors. Seek out beers from countries like Japan with their rice-based brews or Mexican lagers, like Corona, for a touch of sweetness. These options add an exciting global flair to your Octoberfest celebration.
Non-Alcoholic Options for Those Who Don't Drink Beer
More of a Sober October individual? Not to worry, there are still plenty of options for you to indulge in! For those who prefer non-alcoholic alternatives, there are craft sodas and alcohol-free beer brands that offer their own twist on the Oktoberfest fun. Check out the non-alcoholic Fest Brew by Athletic Brewing to capture the Oktoberfest feeling!
Tips for Hosting an Oktoberfest Party at Home
If you're looking to host your own Oktoberfest gathering, we've got you covered with some tips. Make sure to stock up on schnitzel, bratwurst, and soft pretzels to serve your guests, and check out German Oompah music to really nail the atmosphere. For an extra twist, try incorporating traditional German games, like Steinholding! This contest of strength and stamina requires participants to hold their full stein directly out from their body for as long as possible without spilling a drop. Lastly, but arguably most importantly, ensure a well-stocked beer selection.
As we enter October, remember to savor the flavors, enjoy the company of friends and family, and, most importantly, please drink responsibly. Ages 21 and over, we invite you to raise your stein and toast to Oktoberfest – a celebration of beer, tradition, and camaraderie! Check out the best liquor store in the area, Common Cents Liquor Store, to stock up on your German beer stash. Prost!